Mechanical
Engineering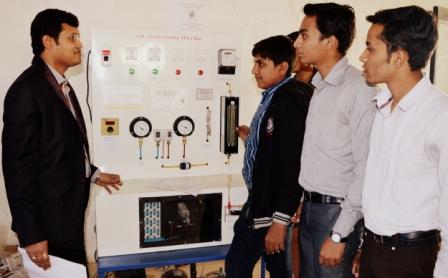 The mechanical department building occupies 69000 square feet. Classrooms drawing halls and laboratories are spacious, well-equipped, well-illuminated and ventilated thus providing an atmosphere necessary for academic activity.

With Rs 1.5 Crore worth of equipment already in place the laboratories provide good facility for hands on learning. Legal software is used in design and drafting lab and computer centre. Improvement of existing facilities will be a continuous process.

The department has well qualified and dedicated faculty. The department is known for its high academic standard, well-maintained discipline and good student-staff interaction.

Training programs and industrial visits are arranged for students with kind help from industry. This exposure helps the students to reduce the gap between theoretical understanding and practical realization.